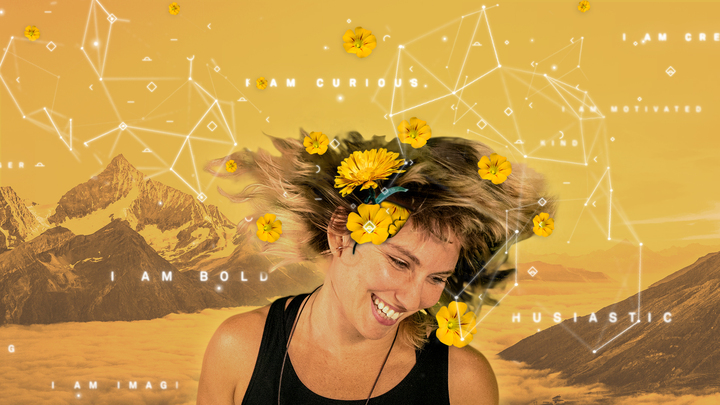 Welcome Home.
D.O.S.E. by Daybreaker
We are a new kind of club.
One made for these unprecedented times.
By community, for community.
We spent 7 years spreading joy at sunrise all around the world.
And we took notes.
Now, we're launching our first-ever membership.
And you're invited.
Watch the Trailer >>
Introducing Your New Joy Practice.
Learn to biohack your happiness with us. The fun, natural way.
What is a Joy Practice?
We workout our bodies to get stronger, and we meditate to nurture our minds, yet so many of us are idling by letting joy just be a once-in-a-while. What we've learned is that joy is more than just a feeling.
Joy is the new essential, the new self-care.
And practicing it to release your happy neurochemicals —your dopamine, oxytocin, serotonin and endorphins so you can feel more powerful, fearless, loving, healthy, focused, connected and inspired—that's the new frontier.
Your mental health support.
We do a fusion of dance, yoga, meditation, stretching, breathwork, tapping, nature walks, doodling, journaling and more. All to practice joy and find more abundance, love, euphoria, connection, drive, clarity, purpose. This is your mental health support engine, with a joy language for everyone.
World class joy facilitators.
We've curated our top Daybreaker artists, facilitators, experienced joy leaders around the world to guide you into the magic of your body. This isn't about six-pack abs. It's about glistening into your power.
Choose your own adventure.
Livestream & On-Demand. Tap into your natural brain-body high with a 33-minute Heroic DOSE practice, check in with yourself by pausing for an 11-minute microDOSE, or layer them up to create your own daily joy journey — 24/7.
Backed by science.
To make the natural tools for lasting happiness accessible to all, we've partnered with the Greater Good Science Center, the leading experts on the science of Happiness, to design practices that meaningfully change your neurochemistry. This is a new frontier where East meets West — where spirituality meets science.
The Science Behind D.O.S.E.
Biohack your happiness.
Learn why practicing joy will change your life— dive into this Zoom interview with
Dr. Dacher Keltner
, founder of Greater Good Science Center & host of Science of Happiness Podcast +
Radha Agrawal
, CEO of Daybreaker and Founder of the D.O.S.E. Method.